Health and medicine in Germany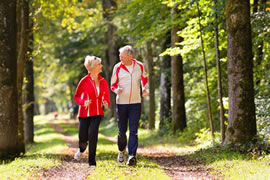 Information on the page:
Selecting categories:
News:
Health and medicine in Germany - is a section of the online newspaper in Germany containing the advertisements as to the treatment and diagnosis of various diseases, as well as those regarding the purchase and sale of various medicines and traditional and alternative medicine services.
A number of headings in this section contain an offers of medical services provided in Germany for foreigners and migrants of the country, as well as guests who use medical tourism services. These services include: treatment in clinics and rehabilitation centres, as well as services of doctors who speak foreign languages and are in practice in Germany.
Some categories include ads for medical services abroad if they are of interest to Germany: treatment of rare diseases, dental services, etc. Ads for the purchase and sale of medicines, vitamins, minerals, and medical products and devices will be of interest to both residents of the country and the entire Europe.
Improving the body composition and disease prevention - is the subject of headings on massage services, weight loss, healthy nutrition, etc. Read the ads and find opportunities to improve your health in Germany!
Select the desired sub-category to view ads