Ads for purchase and sale in Germany, buy and sell wholesale and retail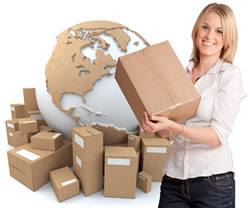 Information on the page:
Selecting categories:
News:
Buy / Sell in Germany - the section of the online newspaper containing ads on the purchase and sale of various goods, both from private individuals and from organizations.
The goods offered for sale in this section can be either new, ready for sale, or custom-made by private entrepreneurs or manufacturing enterprises. Most of the ads contain offers of inexpensive second-hand goods: clothes, furniture, cars, books, electronics, etc.
This section places ads by both the residents of Germany who want to sell or buy any goods, and entrepreneurs from abroad, from other countries, providing for the sale, payment and goods shipping options for customers from Germany. In some categories, entrepreneurs from Germany place ads offering their goods abroad.
Special categories in this section may be of interest to businesspeople, as they contain offers for the sale of raw materials, tools and equipment, as well as other goods sold in bulk, in large quantities, or intended for resale. Many sections of the "buy - sell" section will appeal to most visitors, depending on their spheres of interest: buying/selling real estate, equipment, products, goods for children, as well as selling pets, antiques and art/ virtu.
For more information on buying and selling residential real estate and real estate for business see a dedicated section of the online newspaper.
Select the desired sub-category to view ads
Cars, transport:

Auto parts (

92

)
Auto tuning (

12

)
Trucks (

38

)
Powerboats, yachts (

31

)
Passenger car (

116

)
Motorcycles (

49

)
Retro cars (

37

)
Tires and wheels (

105

)

Antiques, antiquities:

Antiques (

193

)
Military antiques (

71

)
Postage stamps (

16

)
Old books (

108

)
Ancient coins (

49

)

Household needs:

Fruit and vegetable garden (

29

)
Packaging materials (

21

)

Animals:

Pets (

16

)
Cats, kittens (

266

)
Puppies, dogs (

479

)
Pet supplies (

22

)

Health, beauty:

Hygiene (

35

)
Cosmetics (

74

)
Cosmetic devices (

9

)
Perfumery (

14

)

Information:

CD, DVD disks (

35

)
Books (

110

)
Licensed software (

20

)

Art:

Folk art (

39

)
Art objects (

96

)
Needlework, embroidery (

127

)
Souvenirs (

86

)
Jewelry, costume jewelry (

62

)

Furniture, household goods:

Kitchen furniture (

16

)
Children's furniture (

9

)
Furniture for the office (

6

)
Bedroom furniture (

19

)
Bed linen, curtains (

20

)
Tableware (

11

)
Home products (

54

)

Music:

Tickets (

54

)
Musical instruments (

65

)

Clothes and accessories:

Knitted items (

36

)
Hats, scarves (

17

)
Children's items (

52

)
Women's clothing, shoes (

68

)
Women's accessories (

22

)
Men's clothing, shoes (

17

)
Men's accessories (

10

)
Underwear, swimwear (

9

)
Clothing and shoes (

76

)
Wedding dresses, suits (

44

)
Workwear, safety footwear (

13

)
Uniforms, military uniforms (

18

)
Food, nutrition:

Grain, cereals (

35

)
Meat, fish and seafood (

29

)
Vegetables, mushrooms (

27

)
Nuts and seeds (

35

)
Food products (

51

)
Vegetable oil (

14

)
Spices, herbs (

3

)
Cakes and sweets (

19

)
Fruits and berries (

21

)
Soft drinks (

19

)
Alcoholic beverages (

13

)

Production:

Tools, power tools (

7

)
Food equipment (

49

)
Production equipment (

151

)
Plastic, glass (

5

)
Pallets, EUR-pallets (

46

)

Miscellaneous:

Gifts (

27

)
Office supplies (

1

)
Other (

62

)

Sport:

Bicycles (

19

)
Fishing gear (

3

)

Construction, repair:

Windows, doors (

17

)
Finishing materials (

49

)
Lumber (

120

)
Construction equipment (

38

)
Construction materials (

61

)

Raw materials, materials:

Alternative energy sources (

26

)
Charcoal (

123

)
Coal (

54

)
Metals and metalwork (

91

)
Petroleum products, gas (

32

)
Raw materials and supplies (

78

)
Industrial salt, acids (

10

)
Cement, resins, clay (

10

)

Electronics:

Appliances (

86

)
PC accessories (

29

)
Computers, laptops (

39

)
Means of communication (

38

)
Electronics (

65

)
Latest updates in the section: