Search in Germany: search for people, animals, things, belongings, and documents. Lost and found.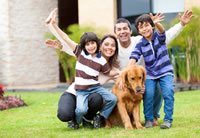 Information on the page:
Selecting categories:
News:
Search: lost and found in Germany - this section of the online newspaper for free classified ads is dedicated to the search for missing people, animals and valuables lost in Germany or being searched for by the German residents abroad. Several categories of the section are a great free help in searching for people by their last name on the Internet, you can search for close relatives, siblings, parents who have gone abroad and lost contact with their loved ones. Individual categories are dedicated to the search in Germany and abroad: in Russia, Ukraine, the United States, China, Israel, and other countries. You can place an ad in the appropriate category for missing relatives and children. If you have previously had contact with good friends and want to resume relations with them, you will be interested in the section about searching for former friends, fellow travellers, neighbours, and classmates.
Besides, you can advertise not only about lost people; if you want, in good faith, to find abroad new friends by interest for the purpose of social intercourse, correspondence, leisure and family meetings, you will be interested in the heading "Search for friends by interest", however, it is not a dating site.
"Lost pets" is another subject of ads in our online newspaper, where ads are placed regarding lost, missing, and found pets: cats, dogs, kittens, and puppies, as well as other animals.
Lost & Found / Lost Documents Office - these sections are designed for publishing ads about found and lost documents, bags and belongings lost or accidentally left behind in public transport, in a park, a store, etc. Advertisements about stolen things and documents are also placed here, in case the contributor believes that s/he has a chance to find them.
We hope that thanks to these categories you will be able to find everybody and everything that is dear to your heart.
Select the desired sub-category to view ads