Accept as a gift, freecycle ads in Germany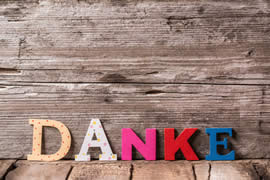 Information on the page:
Selecting categories:
News:
(Looking to) Accept as a gift in Germany - the section of the online newspaper containing ads on free goods and services from private individuals and organizations.
In this section, ads are placed by both migrants and ethnic resettlers in Germany who want to give away some things for free, as well as by companies and entrepreneurs who want to donate any goods or services as part of advertising campaigns or government programs financing these goods or services.
Special categories in this section contain ads for donating used items, real estate, animals, art and other material values, as well as free services and assistance to foreign residents of the country. Besides, of interest are the categories regarding free downloading of various information from the Internet, donating business, web resources and money.
Select the desired sub-category to view ads