Holidays and travel in Germany and abroad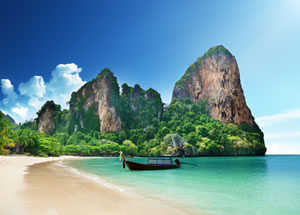 Information on the page:
Selecting categories:
News:
Recreation and travel in Germany and abroad - this section of the online newspaper contains the offer of services for organizing vacations in Germany and abroad for the residents of the country, as well as search for these services.
Advertisements in this section cover all possible types of recreation, ranging from relaxing holidays at sea to sports tourism, which includes travel to the mountains, river rafting, hiking and horse riding, river and sea fishing, as well as hunting. If the purpose of your trip is to improve the body composition or get a complete course of treatment in Germany, pay attention to the sections on medical tourism, offers from sanatoriums and hospitals throughout Europe. You will find many advertisements about treatment and medicine in Germany in a dedicated section of the online newspaper.
The main categories of this section contain offers of excursions and tours in Russian, English, Polish and German, accompanied by guides who speak foreign languages. They will help you book a hotel and visit the places that you really wanted to see. These ads are placed under the headings of both travel companies and private entrepreneurs working in the tourism business in different countries of the world and setting low prices for their services. They will help make your stay in Germany inexpensive, yet, enjoyable.
Some separate categories of this section contain ads on the search for travel companions for travelling by car or for joint recreation and pastime.
Select the desired sub-category to view ads
Latest updates in the section: