Business in Germany, offers, organization, sales, cooperation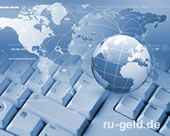 Information on the page:
Selecting categories:
News:
Business in Germany - this section of the online newspaper is dedicated to business and entrepreneurship. It is useful for anyone who is looking for opportunities to develop their own business in Germany or abroad, wants to find a business partner to promote products and services in the German market, conduct joint business, or is looking for an investor, new clients. Besides, those who want to invest their money in promising projects will be interested in the categories: looking to buy-sell business in Germany and abroad.
Migrants and foreigners in Germany who speak German, English, Russian, Polish or Ukrainian and are registered as private entrepreneurs in Germany offer services to businesspeople from other countries as to performing business assignments on the territory of the country, representation of their firms, cooperation in various fields and partnership.
Besides, in the section headings, you can get a lot of ideas on creating your own business in Germany or starting your own business as a sales representative, dealer of goods and services in the country.
When reading ads about business in Germany, remember that scammers also try to make imaginary or pseudo offers. Despite the fact that we do not accept ads that do not look reliable, we still ask you to take heed.
Select the desired sub-category to view ads
Latest updates in the section:
50 Gotland Sheepskins - Mega Paka! (Author: Adam)
We offer partnership/cooperation in the
field of implementation of engineering (technical) projects of any level of complexity. (Author: BalticNordTraiding SIA)
We are looking for
a representative/partner to organize the supply of fruits and vegetables from South America to the EU countries. We suggest starting with the supply of fresh. . .

Freshly roasted coffee - roasting,
packing, grinding services.