Foreign firms and entrepreneurs in Germany, yellow pages of Germany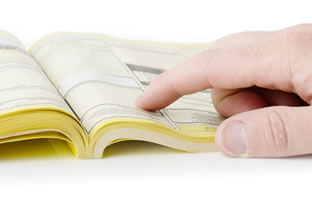 Foreign companies and entrepreneurs in Germany - this section of the online newspaper contains phone numbers, addresses and brief overview of the firms, enterprises and organizations in Germany that offer goods and services in a foreign language (mainly: Russian, Polish, English). These companies either have employees who speak foreign languages, or were founded by emigrants living in Germany. The Yellow Pages of our online newspaper also include information about firms from abroad working with foreign companies or entrepreneurs in Germany, for example, exporting or importing goods, as well as providing services for businesses and private individuals in the country.
Several categories of this companies directory also include contact details of entrepreneurs and private individuals in Germany. Some pages of the companies directory contain links to specific business offers posted by firms in our online newspaper.
Select the desired sub-category to view