Services in Germany: ads for the provision and search for various services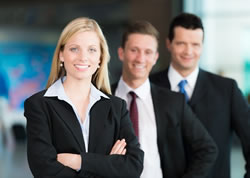 Information on the page:
Selecting categories:
News:
Services in Germany - the section of the online newspaper containing ads on the offer of services; it includes many headings representing various areas of the service sector in Germany. Ads in this section from the categories: au pair services, cleaning, consultations, health, societies, clubs, legal services and others, will be of interest both for private individuals living in Germany, and for companies and enterprises either seeking a particular type of service or offering them.
Some types of services are offered by entrepreneurs from abroad, countries of Europe, America and the CIS, who organize their implementation for the residents of Germany, for example, caring for the graves of relatives in the CIS and other countries, preparing documents for obtaining citizenship, moving to another country, providing for travel arrangements, performing one-off assignments, medical tourism, financial support, and more. Some services, such as tutoring in German, English, Polish, Russian, medical and legal consultations, are offered to be rendered via the Internet, using the programs like SKYPE, WhatsApp and ICQ. In such categories as "advertising", "translators", etc., services are usually offered on the territory of Germany, but rendered not only for the citizens of the country, but also for entrepreneurs who want to implement their business ideas, as well as sell goods and services in Germany.
For more information on renting real estate in Germany, see a dedicated section of the online newspaper.
Select the desired sub-category to view ads
Cars, transport:

Car service (

44

)
Car rental in Germany (

15

)
Car rental abroad (

12

)

Business, entrepreneurship:

Logistics in Germany (

18

)
Logistics abroad (

13

)
Printing, typography (

19

)
Business services (

26

)

Household needs:

Rental of appliances (

6

)
Rental of things (

1

)
Domestic service (

33

)
Garden and vegetable garden (

14

)
Cleaning (

25

)
Babysitting services (

99

)
Plumbing services (

28

)
Housemaster services (

5

)
Sewing services (

57

)
Furniture repair (

17

)
Repair of equipment (

71

)
Restoration work (

9

)
Construction of houses (

91

)

Design, decoration:

Design, artwork (

25

)
Interior design (

14

)
Interior design services (

15

)

Animals:

Veterinarians (

5

)
Care of animals (

26

)
Animal mating (

71

)

Health, beauty:

Cosmetologist at home (

62

)
Manicure and pedicure (

71

)
Hairdresser/ barber at home (

39

)
Stylist, makeup artist (

22

)

Foreign languages:

Translation services (

81

)
Sworn translators (

82

)
Text translation (

61

)
Translation agency (

19

)
Guide-interpreter (

28

)
Medical tourism (

19

)
Translation assistance (

21

)
Transfer, assistance (

53

)
Tutors in German (

143

)
Tutors in Russian (

46

)
Foreign language tutors (

113

)
Language courses (

22

)

Information:

Internet, TV (

48

)
Information services (

38

)

Computers, Internet:

Website development (

105

)
Software development (

22

)
Designer services (

13

)

Consultations:

Consultations (

39

)
Psychological counseling (

75

)
Consulting services (

15

)

Courses, tutors:

Education in Germany (

61

)
Computer classes (

23

)
Courses in medicine (

24

)
Dancing courses (

20

)
Tutors in mathematics (

60

)
Music tutors (

133

)
Tutors in drawing (

24

)
Sports coaches (

35

)
Child development (

36

)
Personal development (

21

)
Public events:

Parties, concerts in Germany (

33

)
Conferences, seminars (

7

)
Mass event (

21

)
Decorations, design (

16

)

Music:

Vocalists, singers (

37

)
DJ, toastmaster, host (

69

)
Services of musicians (

97

)
Musical groups (

46

)
Recording studios (

18

)

Help to immigrants:

Citizenship, visas abroad (

72

)
Societies, clubs (

17

)
Registration of papers (

39

)
Emigrants repatriation (

4

)

Funeral, burial:

Funeral services (

12

)

Food, nutrition:

Cooking to order (

15

)
Restaurants, cafes (

14

)
Cakes, sweets to order (

20

)

Miscellaneous:

Various services (

37

)

Advertising:

Outdoor advertising (

9

)
Online advertising (

27

)
Advertising on TV, radio (

15

)
Advertising agencies (

22

)

Family, marriage:

Marriage (

20

)
Marriage dissolution (

5

)

Construction, repair:

Painting works (

26

)
Exterior works (

41

)
Design, redevelopment (

36

)
Refurbishment of premises (

174

)

Transport services:

Transport service (

65

)
Relocation services (

98

)
Passenger transportation (

61

)
Meeting, transfer abroad (

48

)
International relocation (

42

)
Transportation of goods abroad (

133

)
Container transportation (

51

)
Courier delivery (

13

)

Finance:

Accounting (

26

)
Lending and borrowing (

137

)
Tax consultant (

18

)
Sponsors, patrons (

33

)
Insurance (

22

)
Financial service (

51

)

Photo, video:

Photographer in Germany (

42

)
Photographer abroad (

15

)
Filming and video shooting (

35

)
Photo processing (

14

)
Printing photos (

9

)

Legal services:

Attorneys, lawyers abroad (

81

)
Detectives in Germany (

12

)
Detectives abroad (

40

)
Inheritance registration (

8

)
Latest updates in the section:

Repair, maintanance, setting
computers, printers, routers
Website development | SEO Website
Promotion (Author: Vlad)
Are you looking for White Label Taxi
Dispatch Software? | UnicoTaxi is Best choice
Facade design, 3d visualization
of interior, exterior (Author: Archigran)